For decades, the American Society for Biochemistry and Molecular Biology annual meeting has been held as a part of Experimental Biology, which amalgamated us with several other scientific societies. In 2023, we will forge our own path, holding our annual meeting in Seattle. Save the date now for Discover BMB: March 25–28. We are excited to share the ideas for our first stand-alone meeting in many years and some highlights of our scientific program.
The ASBMB annual meeting is now Discover BMB. It will be held March 25–28 in Seattle.
Big changes, better integration
Once leadership has made a decision, such as completely changing the context in which our annual meeting occurs, nothing is sacrosanct. As a solo meeting, we can optimize the timing of our events – making them more accessible with fewer overlaps and better integrating our award sessions.
As we have learned during the pandemic, the value of an in-person meeting is not in the dissemination of scientific information – this can occur in a virtual setting. An in-person meeting enables scientific debate, community building, mentoring and networking. We are working to enhance the impact of our poster sessions with better scheduling and by including a reception with refreshments at the posters.
The ASBMB Meetings Committee, chaired by Vahe Bandarian, and the ASBMB staff are hard at work to make the 2023 meeting an exciting gathering that enhances existing connections and catalyzes new and exciting opportunities for collaboration and networking. Stay tuned!
Programming the hottest trends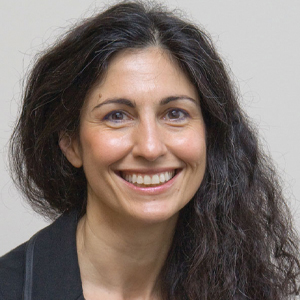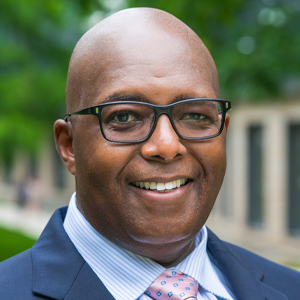 We are enthusiastic about our 11 themes, centered on the latest advances and approaches in biochemistry and molecular biology. The focus on metabolism includes sessions on "Biochemistry of elemental cycling," a theme that centers on microbes and our environment, and "Advances in organismal and cellular metabolism," centering on physiology and disease.
Critical biomolecules of the cell are identified, engineered and harnessed for myriad applications in sessions on "Frontiers in carbohydrate synthesis and recognition," "Lipid dynamics and signals in membrane and protein structure," and "Regulation of RNA."
Phase separation and the formation of biomolecular condensates are among the hottest topics in BMB. Their impact is reflected by their presence in multiple sessions. These sessions, providing diverse perspectives using different systems, are "Protein machines and disorder," "Organelles, mechanisms and phase properties of cellular quality control," and "Cell signaling – new tools and emerging concepts."
Over the past five years, artificial intelligence and machine learning, better known as AI and ML, have taken a front seat in our ability to perform and analyze BMB research. The scientific theme "AI and ML in structural biology, drug design and systems biology" highlights the ways in which researchers employ these tools. At the same time, AI and ML can present challenges, as underscored in the theme "Bias in, bias out in data science." The "Education and professional development" session will include talks devoted to the uses of AI in BMB education.
In an upcoming issue of ASBMB Today, you will see the details of these exciting themes from our session organizers. We look forward to sharing with you the reimagining of our annual meeting and the rediscovery of what BMB is all about. See you in Seattle!
Discover BMB symposia themes and organizers
Advances in organismal and cellular metabolism
Nika Danial, Harvard Medical School, and Gary Patti, Washington University in St. Louis. Louis
AI and ML in structural biology, drug design and systems biology
Rommie E. Amaro, University of California, San Diego, and Celia Schiffer, University of Massachusetts Medical School
Bias in, bias out in data science
Allison C. Augustus – Wallace, Louisiana State University Health Sciences Center New Orleans
Biochemistry of elemental cycling
Jennifer Dubois, Montana State University, and Sean Elliott, Boston University
Cell signaling – new tools and emerging concepts
Kevin Gardner, City University of New York, and Jin Zhang, University of California San Diego
Education and professional development
Margaret Kanipes, North Carolina Agricultural and Technical State University
Frontiers in carbohydrate synthesis and recognition
Xi Chen, University of California at Davis, and Catherine Grimes, University of Delaware
Lipid dynamics and signals in membrane and protein structure
Michael Airola, Stony Brook University, and Robert V. Stahelin, Purdue University
Organelles, mechanisms and phase properties of cellular quality control
W. Mike Henne, University of Texas Southwestern Medical Center at Dallas, and Cheryl Kerfeld, Michigan State University
Protein machines and disorder
Ivaylo Ivanov, Georgia State University, and Yan Jessie Zhang, University of Texas at Austin
Regulation of RNA
Daniel Dominguez, University of North Carolina at Chapel Hill, and Stacy Horner, Duke University